Save Energy – Save Money
Bullworthy and HPC Compressed Air Systems have earned a reputation for excellence in all fields of compressed air generation whilst providing expert, professional advice. Put simply and straightforward, Bullworthy and HPC can help you save energy, save money and to benefit the environment by reducing your businesses CO2 emissions. Every HPC rotary screw air end is equipped with energy saving SIGMA PROFILE rotors manufactured to the highest standards with precision aligned roller-bearings ensuring long service life with maximum reliability.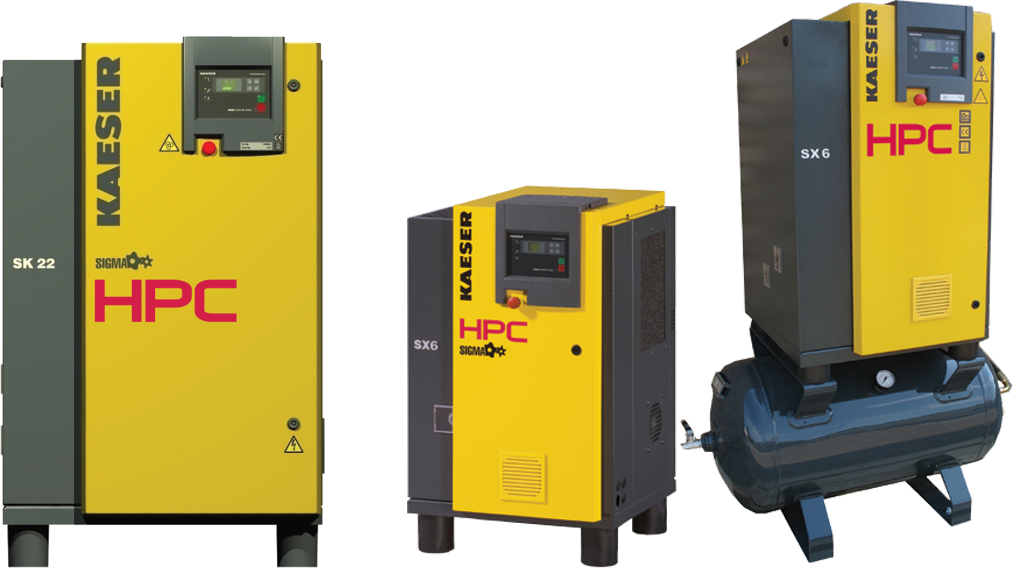 Features & Benefits
Automatic belt tensioning – An automatic belt tensioning device ensures consistent transmission efficiency and excellent drive-system reliability.
Cooling air filter mats – Ambient air used for cooling is contaminated to some degree, but the filter mats through which the air is drawn into the cabinet prevents the cooler from clogging.
Optimised separation system – The combination of optimum flow separation and a special separator cartridge results in a minimal fluid content of less that 2 mg/m3 in the discharged compressed air.
Maintenance friendly – The left housing cover is easily removed to allow excellent component accessibility. Fluid levels or drive belt tension can also be checked via a convenient inspection window.
Special Offers Available
4kW, 5.5kW, 7.5kW, 11kW & 15kW models.
Quick evaluation and quick delivery.
Receiver Mounted integral dryer complete package options.
Speak To The Experts
Whatever your garage planning requirement, why not call us in. Bullworthy's offer you the many years of experience of a longstanding and established company in the trade. Combine this with the latest design techniques, the benefit of unrivalled local knowledge and customer support and it provides you with a service second to none.
Get in touch with us!